Televisa's Mexico City TV Transmitters Are Actually
Located at Cerro Pico Tres Padres, Estado de Mexico
CERRO PICO TRES PADRES:

Just for clarification, "Pico Tres Padres" is the peak of a mountain that is located a short distance north of the Federal District, near the border that runs between the Federal District and the State of Mexico.

Televisa stations XEW-2, XHTV-4, XHGC-5, and XEQ-9 serve Mexico City, DF, via transmitters located at "Cerro Pico Tres Padres" in the state of Mexico. Those transmitters are about 946 miles from my location, which is in perfect E-skip range.


XHTV-4:

In the 1990s and early 2000s, some sources claimed XHTV-4 was relayed all over Mexico like XEW-2 and XHGC-5. I actually believed that, too, at one time. However, my experience with low-band TV in the 1990s and 2000s (before Foro) was that some Televisa independents did run a few hours of programs on weekdays and occasional special programs that originated at XHTV. Those relayers, however, did not show the XHTV logo, did not run ads from XHTV, and did not run promos from XHTV. Some did not even broadcast the programs at the time XHTV-4 aired them. Other than that few hours, XHTV's programming was seen only in DF on the low-band.

For a year or two after switching from independent, and prior to becoming a full-time Galavision (XEQ-9) relayer, XEDK-5 Guadalajara did relay XHTV-4 on a full-time basis.

Other stations, like XEFB-2 Monterrey and XHP-3 Puebla, were never full-time XHTV relayers - in spite of what some sources claimed.

XHTV-4 was an oddity among low-band Televisa independents during their "Central 4" and "4TV" years, and XHTV had little in common with XHG-4 Guadalajara and XEFB-2 Monterrey. At that time, XHTV used more U.S.-produced sitcoms and dramas than some of the other Telvisa independents on the low-band. Unusual ID material was also a trademark of "Central 4."
"Central 4" Era
XHTV-4 Mexico City (2000)
XHTV-4 Mexico City (2000)
XHTV-4 Mexico City (2000)
XHTV-4 Mexico City (2000)
XHTV-4
Pico Tres Padre, Mexico
"Central 4 "
2000

XHTV-4 Mexico City (2000)
XHTV-4
Pico Tres Padre, Mexico
2000

XHTV/C4 (December 1997)
1997
1997
1997
"Diversion TV" (1997)
1997
"4TV" Era
XHTV-4 Mexico City (2003)
XHTV-4 Mexico City (2003)
XHTV-4
Pico Tres Padre, Mexico
DF ad
June 24, 2010

XHTV-4
Pico Tres Padre, Mexico
DF ad
June 24, 2010

XHTV-4
Pico Tres Padre, Mexico
DF ad
June 24, 2010

XHTV-4
Pico Tres Padre, Mexico
DF ad
June 24, 2010

"Foro TV" Era
XHTV-4
Pico Tres Padre, Mexico
"f" logo lower left
December 29, 2010

XHTV-4 Mexico City (2012)
XHTV-4 Mexico City (2012)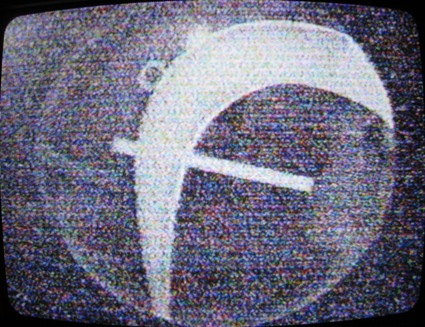 XHTV-4
Pico Tres Padre, Mexico
"f" logo lower right
July 14, 2014