XHAJ-5 Las Lajas
Televisa Veracruz / Lajas
Televisa Veracruz operates two low-band TV stations in the Veracruz/Jalapa/Las Lajas area. Both have been received here via Es and tropo. XHFM-2 is the most frequent Es catch, while XHAJ-5 is the most common tropo catch.
XHAJ-5 was a Canal Cinco (XHGC-5) relayer for years. In the late 2000s, XHAI-9 Las Lajas switched from Televisa Veracruz indepenent to Canal Cinco programming and XHAJ-5 became an independent Televisa Veracruz station. Most programming is simulcast with XHFM-2 Veracruz.
---
Text IDs
From the Era of Relaying Canal Cinco (XHGC-5)
XHAJ-5 Las Lajas (2003)
Text ID upper right reads:
TELEVISA LAJAS
XHAJ C-5

XHAJ-5 Las Lajas (2001)
XHAJ-5 Las Lajas (2000)
XHAJ-5 Las Lajas (1999)
---
The Tele Ver Era
XHAJ-5 Las Lajas (August 2011)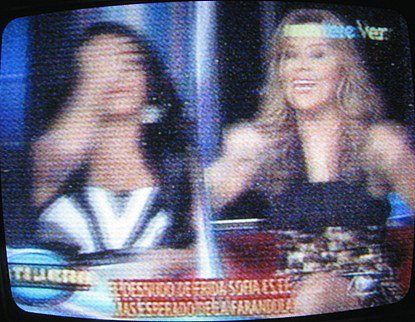 XHAJ-5 Las Lajas (July 2011)
XHAJ-5 Las Lajas (July 2011)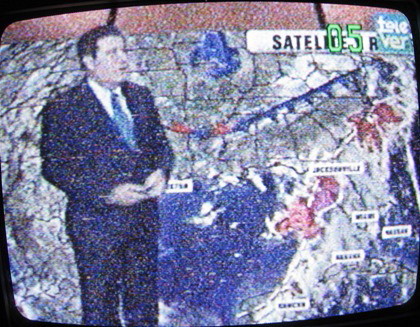 XHAJ-5 Las Lajas (July 2011)
XHAJ-5
Las Lajas, VER
tele ver
911 miles via E-Skip
July 2010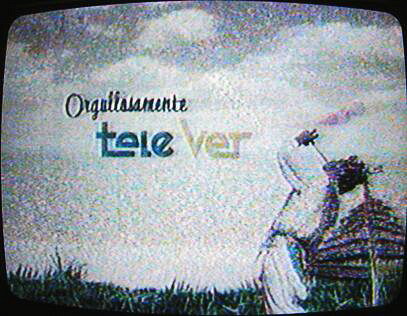 XHAJ-5
Las Lajas, VER
tele ver
911 miles via TROPO
May 6, 2010

XHAJ-5
Las Lajas, VER
911 miles via TROPO
May 6, 2010

XHAJ-5
Las Lajas, VER
911 miles via TROPO
May 6, 2010

XHAJ-5
Las Lajas, VER
Green Shirt soccer promotion upper right
911 miles via TROPO
May 6, 2010

XHAJ-5
Las Lajas, VER
tel ver logo upper right
911 miles via E-skip
July 2009

XHAJ-5
Las Lajas, VER
tel ver logo upper right
911 miles via E-skip
July 2009