XHFM-2 Veracruz
Televisa Veracruz / Lajas
Televisa Veracruz operates two low-band TV stations in the Veracruz/Jalapa/Las Lajas area. Both have been received here via Es and tropo. XHFM-2 is the most frequent Es catch, while XHAJ-5 is the most common tropo catch.
Televisa Veracruz programs were also received on channel 4 in 1998-2000 from what is believed to be a relayer of XHAI-9 Las Lajas.
Prior to 2002, XHFM-2 was an easy-to-ID non-network/independent station. For a few years during the mid-2000s, XHFM-2 relayed "XEQ-9/Galavison" most of the time.
Eventually, XHFM-2 returned to independent Television Veracruz programming.
---
Pre-Galavision Era IDs
XHFM-2 used fancy, animated IDs and promos during its years as an independent station. ID/promo packages were changed about once a year. The 1999 versions featured calls, in addition to "2" and "Televisa Veracruz."
XHFM-2 (1999)
XHFM-2 (1999)
Note calls ("M" is on screen)
moving diagionally across screen.
XHFM-2 (1999)
XHFM-2 VER (1999)
"Televisa Veracruz"
XHFM-2 (1998)
The big "2" was not used in 1998.
XHFM-2 (1997)
XHFM-2 (1996)
---
Post-Galavision Era IDs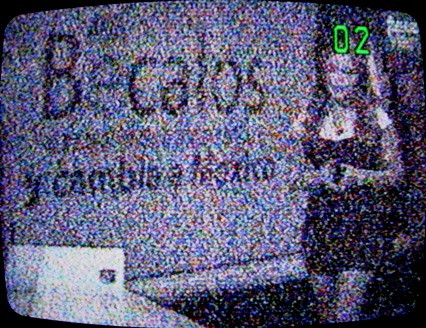 XHFM-2
Veracruz, VER
tele ver blue box upper right
925 miles via E-skip
July 2012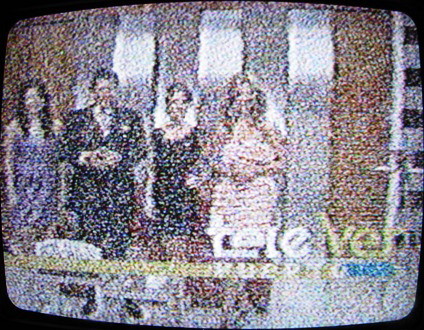 XHFM-2
Veracruz, VER
tele ver
Note PUERTO in bar below tele ver
925 miles via E-skip
July 2010

XHFM-2
Veracruz, VER
tele ver upper left
Note PUERTO below tele ver
925 miles via E-skip
2009

XHFM-2
Veracruz, VER
tele ver lower right
925 miles via E-skip
2009

XHFM-2
Veracruz, VER
tele ver
Note PUERTO in bar below tele ver
925 miles via E-skip
2009

XHFM-2
Veracruz, VER
Note blue box logo upper right
925 miles via E-skip
2009

XHFM-2
Veracruz, VER
Note small "2" upper feft.
Note "2" and "5" lower left corner of blue box logo.
XHFM-2 and XHAJ-5 had just begun simulcasting.
925 miles via E-skip

XHFM-2
Veracruz, VER
SUPER TV 2 logo upper right
925 miles via E-skip
May 2007